1988 Dr. Wright was a speaker at the first PGA Teaching Summit, Dallas, TX
1990 began research on Balance observing that the size on the grips of golf clubs altered the players address position opening and closing the hip line and altering heel to toe balance
1991 Dr. Wright was approached by See More Putter Company to see if he would encourage the use of their putter with his LPGA and PGA Tour Students due to alleged improved  putter face aim.  Dr. Wright's initial observations of himself showed that his putter face aim was actually worse.  This led to the question "Why?" and the beginning of 30 years of research
1992 Dr. Wright Published his first Golf Book in 1992 on the Mental Game: Mind Under Par while continuing to do research on Balance.  Note:  This book in digital and audio form is available to members as released by Chapter Monthly.  Members also receive access to audio relaxation and concentration for sleep, pre-play and on course application.  These same audios are used by professionals taking lessons from Dr. Wright.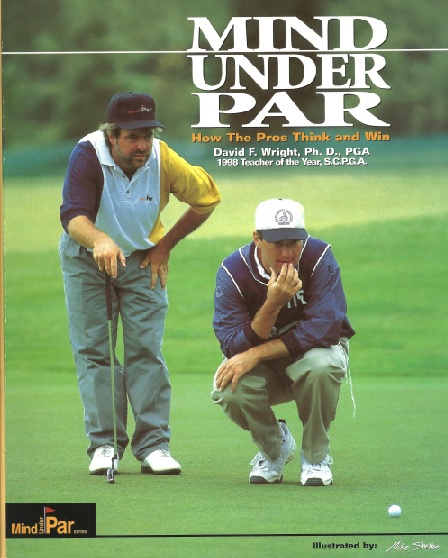 1992 Dr. Wright became a Class A PGA Professional.  He began to observe Rotation of Pelvis while measuring putter face aim and changes in aim and path based upon this pelvic rotation