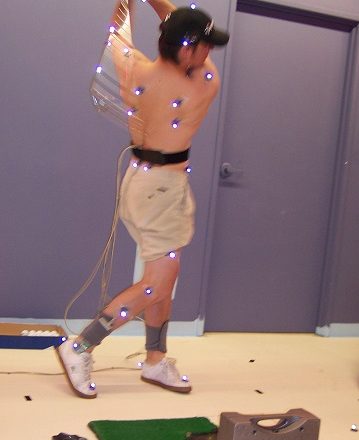 Welcome to the Golf lessons overview.  As a student or teacher, you will be taking the  Stance Widths from the results to determine what Core Region your student will play from and how to match the Core Region Power Spots to the Stance Widths.
If you are a one time user on this site and you do not have your results, you will need to download the APP from the Google or Apple Store, sign-in,  and input your body measurements.  Your Stance Width and Grip Size results will appear on the APP.  Simply click on the "Measurement" navigation arrow  to the right of "Student Information".  After you enter your students measurements, the results will appear on the APP..  You cannot do anything in the realm of testing or teaching without those Stance Widths.
As Dr. Wright adds new Courses on this site, you will have  new information to apply the measurements from sports like Golf to Core Exercises, to Pain Management to Movement Disorders.  Absolutely everything you will learn and apply from this information is about "BALANCE".
1
Wright Balance Full Swing Lesson 1
3
How to Test and Engineer the Playing Core Region: Lesson 3
4
Full Swing Sequencing by Core Region Lesson 4
5
Determining Playing Core Region: Lesson 5
6
Full Swing Grip Power Spots: Golf Lesson 6
7
Lessons by Core Region: Golf Full Swing Lesson 7
8
Wright Balance® Optimization Move at Address: Lesson 8
9
Review of Matching Power Spots, Center of Mass
Be the first to add a review.
Please,
login
to leave a review